Build Your Strong Website Online Presence
I've shared on how I've built an ugly yearly $100K therapy lead generating site, and a couple of websites that makes me a conservative $30-50 per month, and the platform that I am comfortable and convicted to share is called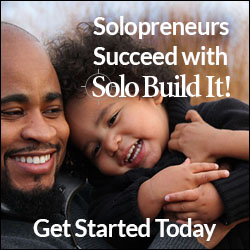 Solo build it

I've shared extensively on Solo Build It, as I've used it extensively since 2010 for my therapy business, more details can be found:
why own website instead of free sites and social media?

I do know of many influencers who are big on Youtube, Instagram, Pinterest, Facebook, Twitter and other social media influencers who command large influence and sponsorship deals.
But as an entrepreneur and investor, there is this keyword that I practice
#1 Sustainable, scalable assets that is sellable
My websites are 100% own, and I can buy and sell websites (my own and others) for a given price that is negotiable and agreed on (I would likely never sell NigelChua.com, but I digress) - my websites that generate $100K in sales, how much do you think I can sell them for? 5x? 10-20x?
On contrast, for an influencer who owns a Facebook or Youtube account with lots of fans and likes - do you think that website is sellable?
#2 Control
At any point in time, the accounts on Youtube, Instagram, Pinterest, Facebook, Twitter and other social media, as well as free blog/websites at blogger and WordPress can be subjected to policy changes. This can mean that if you get X amount of shared revenue on Youtube, it can be slashed to ANY amount by the owner.
In fact, your account can be frozen/siezed/blocked EASILY with just some complaints, negative reports etc.

That is why I am a large proponent of owning my own digital real estate, which I can control, grow, or sell if I want to.

How to start building your own strong website

Firstly, sign up with Solo Build It. Follow their 10-day Action Guide step-by-step, and do not rush the process. Take up to 2.5 months to do so (because if you should decided to NOT continue, you can refund 100% within the first 3 months - after that, it's pro-rated refunds).
Once you've decided on your niche, based on the Action Guide and Brainstorm outcomes, choose your domain name.
My modus operandi:
Pull up all the keywords as per SBI's Brain Storm It
Map it out in an excel or Google sheet and plan the site structure layout
Write the articles and link them properly
Keep going until you have at least 100 articles. And depending on how focused, motivated and interested you are, aim for for as many relevant articles as possible. If you're motivated, at least 2 articles per week (or more).
Additional authority building activities:
Blog and website commenting on complementary sites
Replying to emails and comments
Running press releases (free and paid)

join the passive income family

Don't drown in the details - get the free fundamentals of passive income and early retirement and make your first $100 online.
Join the passive income family & newsletter below and get a bonus "Boring Blueprint To Passive Income & Early Retirement"
Learn how I started with less than $100 in my bank account from 2005-2008

...turned my life and money around and by 2014
...paid up my $390,000 flat in full in less than 5 years

...starting making USD 40+ online per month


...invested in dividend stocks for passive dividend income for recurring cashflow...for life!
You will also get subscriber-only Passive Income Tips, Starting & Growing Online Businesses Updates, Special Offers/Discounts and More - see you on the inside!
Talk soon!
Nigel

No spam ever - your email is never shared and you can unsubscribe anytime with one click.
Enjoyed this article? Share it with your friends by clicking one of the buttons:

Even better - share your thoughts and comments below:

Back To Top